Sales Metrics and KPIs – Tracking and Improving Sales Performance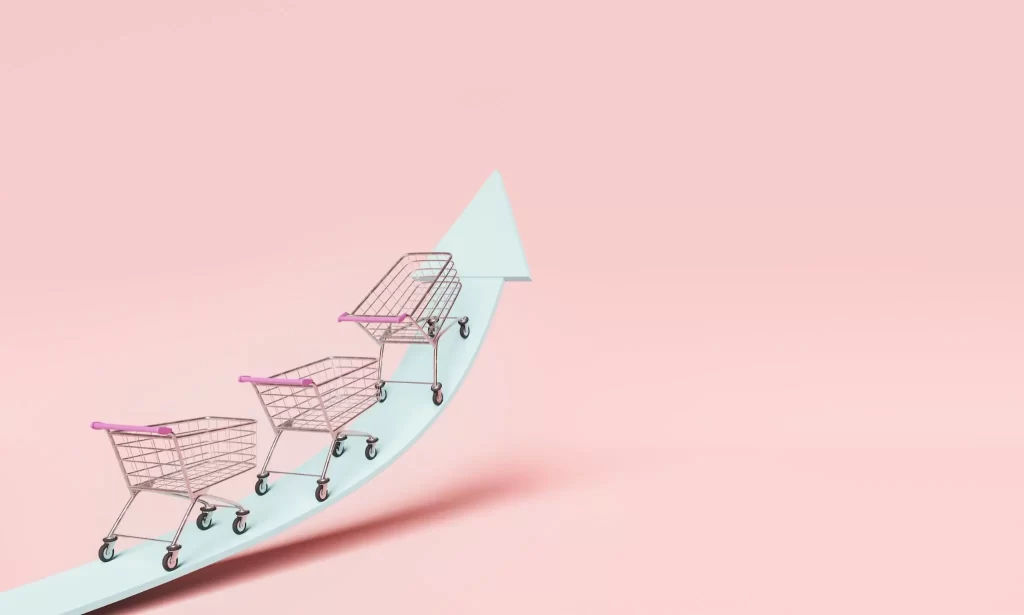 As is often stated, what gets measured gets managed." Sales metrics provide more than numbers–they serve as key indicators of business success and must be managed accordingly.
Accomplished sales leaders rely on this data to forecast accurately, hit their quotas, and boost overall sales performance. To get started, identify some metrics that fit best with your sales organization and select these accordingly.
Retention and Churn Rates
Retention and churn rates are two sales metrics that provide insight into customer engagement with your business or service, measuring frequency and duration. Monitoring these can help identify areas you should prioritize to reduce customer churn and maximize retention.
Average customer lifetime value (ACLV) is often used as a leading indicator in business. This metric shows how much revenue an individual customer will bring your way over their life with you, making it possible to devise marketing strategies which foster long-term engagement and an increase in LTV.
Sales leaders rely heavily on quota attainment as an effective sales metric to assess their team and modify forecasts for future periods. This metric should be reviewed regularly (weekly or monthly), often used to inform incentive plans, compensation schemes and commission calculations. As the old cliche goes "you can't manage what you don't measure" rings true here: sales metrics provide invaluable tools for tracking and improving sales performance.
Deals Closed
A sales team's deal closing rate is an integral metric to evaluate its success at closing prospects and can also be used as an indicator of any issues with sales processes or pipeline issues that need addressing.
Measure your sales performance by keeping track of how many opportunities are won versus lost, slipped away or moved into another pipeline stage. This metric, known as win rate or opportunity-to-win ratio is one way of measuring sales effectiveness and can serve as a useful indicator.
Keep a record of how long each prospect has been in your sales pipeline to help determine when they may be ready to close – this metric, known as pipeline velocity, can be calculated via CRM sales metrics dashboards. Monitoring these sales metrics is crucial in ramping up your efforts and meeting business goals.
Revenue
Revenue is an essential sales metric that helps business leaders assess how effectively their sales team is performing and assess whether current strategies and tactics are helping the organization meet its goals.
Selecting and tracking sales metrics is an ongoing process, and one way to start is by reviewing strategic goals of the business. Once these have been established, KPIs can be selected and dashboards created that give at-a-glance views of key performance indicators.
Some sales metrics that should be tracked include pipeline coverage, win rates, average deal size and quota attainment. Businesses can also monitor other related sales metrics like average customer lifetime value (LTV) to identify opportunities to enhance customer retention and boost sales. Finally, businesses should monitor cost of sales to ensure overall costs stay below revenues in order to maintain or increase profit margins.
Cost Per Sale
As the saying goes, "you can only manage what you measure". Sales managers must track average profit margins by product/service category sold and salesperson, in addition to territory/salesperson tracking.
Pipeline coverage is another key sales metric, measuring the ratio of opportunities during a given period compared to quota goals set for that timeframe. A higher ratio indicates a salesperson is likely meeting their quota during that period while one with low coverage may indicate they may fall short of reaching their targets.
Another important sales metric to keep an eye on includes the percentage of hot leads followed up on, the daily average usage of sales tools and the proportion of selling activities performed over other non-selling tasks by sales teams. Tracking such data allows sales leaders to pinpoint bottlenecks in the sales process and boost productivity. Another metric worth keeping tabs on is market penetration rate which measures what percent of an organization's total addressable market is actually reached by its products or services.